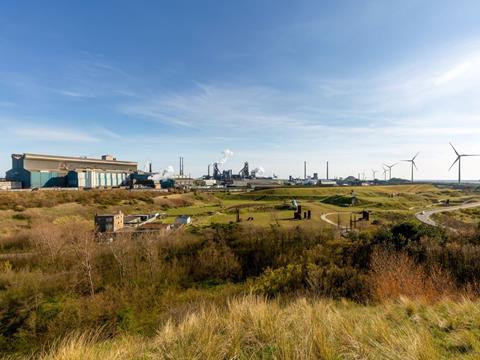 Tata Steel Nederland has launched Zeremis Carbon Lite, a green steel solution that reportedly offers a 30% reduction in CO2 intensity compared to the European average, as part of its goal to eliminate CO2 emissions by 2050.
Tata Steel claims to have been working on a solution to reduce steel CO2 emissions since 2018. The company's Ijmuiden steel mill reportedly offers CO2 intensities for steel production that are 7% lower than the European average and almost 20% below the global average.
To reduce emissions of steel production on a large scale, Tata Steel said it has committed to shifting to environmentally friendly hydrogen-based steelmaking. The company aims to reduce CO2 emissions by at least 30% by 2030 and reduce CO2 emissions by 75% by around 2035, with the ultimate goal of eliminating CO2 emissions by 2050.
In addition, Tata Steel has inaugurated its first Direct Reduced Iron (DRI) installation for 2030. Tata Steel aims to reduce CO2 emissions by 500 kilotons prior to DRI installation and supply a minimum of 200 kilotons of CO2-neutral equivalent steel. every year.
The company has also announced its Zeremis Carbon Lite steel, which reportedly offers a 30% reduction in CO2 intensity compared to the European average for steel products, such as hot rolled coil or cold rolled coil. For customers who have higher CO2 emission reduction targets, the company notes that additional reduction certificates may be allocated.
The low-carbon steel is aimed at consumer-facing industries including automotive, packaging and white goods, where Tata Steel claims high demand. The company intends to implement additional green steel products in the new future to continue to meet this demand.
Tata Steel added that the lower CO2 intensity is certified by DNV's independent underwriting expert. The independent assurance by DNV is designed to ensure that Tata Steel's methodology used to calculate CO2 emission savings is sound, and that CO2 emission savings are calculated and allocated in an appropriate manner.
According to the company, DNV enters into limited assurance engagements in accordance with the International Standard on Assurance Engagements 3000, and uses the WRI/WBCSD GHG Protocol for Project Accounting and Reporting Standards as part of the criteria.
Hans van den Berg, chairman of the board of management of Tata Steel Nederland, comments: "We are seeing a growing interest in producing greener steel in the markets we serve.
"This is most attractive to our consumer facing customers with their own ambitious CO2 reduction targets as the use of low CO2 steel allows them to reduce their so-called Scope 3 emissions and thus make their product offering more sustainable.
"We firmly believe green steel is the future. We will make steel in a different way before 2030, with less impact on the environment and our closest neighbours.
"As a result of our current CO2 savings, we have been able to offer our customers a large number of high quality low CO2 steels. This makes the launch of Zeremis Carbon Lite an important step as passing on our savings to customers helps us accelerate our transformation to become a more sustainable steel producer."
Earlier this year, H2 Green Steel disclosed that it had terminated the off-take supply agreement for more than 1.5 million tons of green steel, which will be product from 2025 onwards – apparently further demonstrating industry demand for this solution.